Back in September we gathered for a sod turning event at Goodna Special School. Now, only two months later, the site's building pad is complete, all ground foundations and in-ground services are in place, and we're about to start pouring a 1400m2 slab to become the school's foundation.
"We're right on schedule," grinned John Vu, the site's Project Manager. "We're ready to start pouring later this week."
By late-2023 this site will boast a new administration centre for the school, along with 10 new general learning areas (GLAs). It will include staff and student amenities, and a lift which will service all areas.. This new building comes about after a period of sustained growth in Brisbane's western suburbs, which has led to an uptick in student enrolment.
This is Wiley's second project at the school. Back in 2021, we delivered a three-story learning facility, which included 10 new GLAs, a commercial-grade hospitality kitchen, therapy rooms, sensory learning areas, and inspiring outdoor learning environments for students.
This latest project is now truly up and running, with retaining walls going up and back-fill going in. By early December the ground slab will be completed and we'll be ready to start putting up the framework.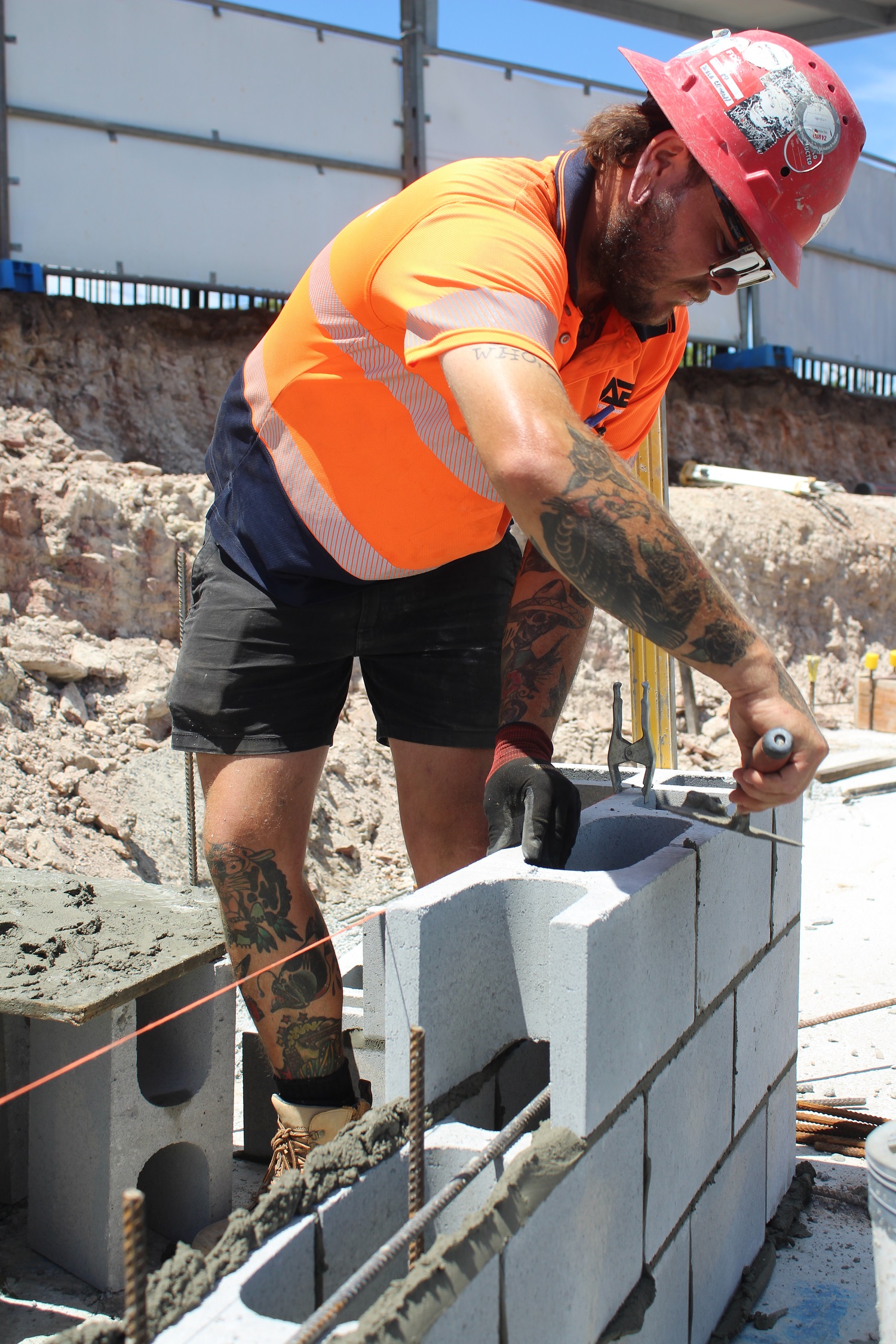 When asked how he was feeling about the project John looked pleased. "Let's just say the project team and I have all been smiling," he said. "We're tracking really well."
The project is being delivered for the Queensland Department of Education alongside Goodna State Special School, in conjunction with our partners at AECOM. A huge shout out to our Wiley team: Eion Kempster, Brady Allen and Karren Tanovic.
And thanks to all our subbies: Steelers Reinforcing for helping us with additional on-site labour, Barry Hyland earth moving for getting the job mobilised, Armstrong Bricklaying for the masonry, and to Professional Concrete Services for all things concrete.