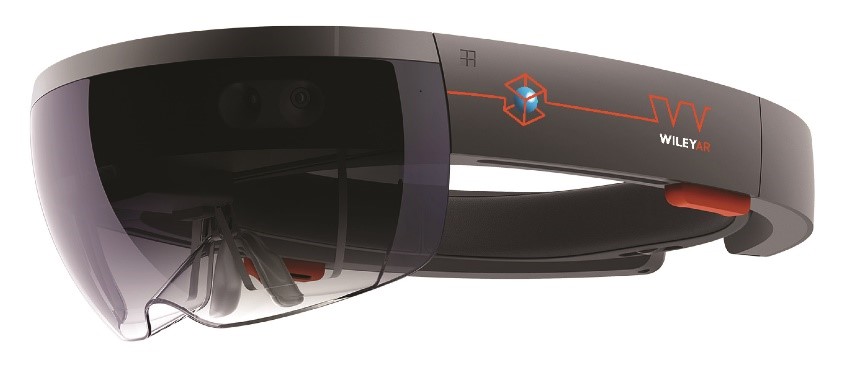 At Wiley, we've been exploring augmented reality and how it will best integrate with our quality management system, construction management methodologies and 5D BIM processes (including 3D Revit facility models, estimating and programming). We're particularly excited by the potential of the Microsoft HoloLens and how it can mix virtual models with the real world.  We see endless possibilities such as scenario planning, a variety of 3D simulations, remote collaboration, visualising IOT, design, assisted manufacturing and warehouse logistics just to name a few. How the technology can improve human centred design, complex service coordination and increase productivity are hot topics around the office and onsite.
Communicating in a better way
The communication benefits both internally with our people and externally with clients, subcontractors and consultants are outstanding. For example, the ability to sit in a meeting room with the client wearing the HoloLens and jointly explore and adjust the virtual model, brings the quality of our collaboration and communication to a much 'better place'. This allows our clients to see the future of their facility and make better decisions based on a more detailed understanding of the project throughout the design and construction processes.
Better service design
As a design develops and the immense number of services associated with complex food and health projects need to be coordinated, the importance of a 'clear view' increases.  The ability to view service layouts at full scale is invaluable in tailoring the best service design layouts.  This provides a smoother design review process (eliminating redesign works) and ensures seamless installation and the elimination of costly subcontractor variations.
Better onsite situational awareness
The HoloLens provides for excellent environmental, geolocational and situational awareness to those managing or visiting site. Whether it is, overlaying the floorplan on the ground, displaying yet to be installed equipment or during complex services installation, this information combined with the real world at that point in time, creates increased productivity and better quality outcomes.
As a construction head contractor, any innovations Wiley roll out can't be done effectively in isolation from consultants and subcontractors. We regularly seek out those innovating ahead of their peers.
We recently visited Des Watkin's steel fabrication business, Watkins Steel. Des and his team are using augmented reality with their four-step steel fabrication process that includes:
Faro Focus 3D Laser Scanner & Realworks Software for site measurement
Voortman V808 Coping Machine for automated & precise steel fabrication
Trimble Robotic Total Station & Field Link Software for onsite steel installation
Trimble Connect for sharing models with clients in the cloud
They bring the real world into their 3D design environment, then collaboratively design the solution in this 3D world.  Watkins then fabricate from this model and, prior to delivering their steel to site, again scan the site to ensure the site is ready to receive their steel work.  This ensures the details such as holding down bolts and newly built infrastructure are precisely located ready for the install process, ensuring no time is wasted on site. This results in less time to produce, better quality, more accurate data and less time onsite. Watkins have won many awards for their process innovations.
"This is the best application of scanning and applied augmented reality I have seen so far in and around the construction industry." Simon Spittle
This is new technology and in some respects, still in its infancy.  However, it is evolving rapidly and for those willing to take the leap and lead the revolution, augmented reality is presenting many opportunities to improve design, engineering and construction processes that offer immediate return on investment now.
If you would like to deliver your next project leveraging the ability to see, share and more efficiently deliver it with 5D BIM & augmented reality please let us know.
Acknowledgement: A special thank you to Watkins Steel for showing us through their innovative processes.